SpringWorks Therapeutics can help you in providing current desmoid tumor resources and information to help you navigate your condition.
Desmoid tumors may be rare, but you are not alone
Learn more about the Desmoid Tumor Ally Educational Program
Guides designed to help with confident decision-making
What questions should you ask your doctor? What are your options or next steps for desmoid tumor care? These are important aspects of making informed decisions for your health. These guides can help:
Real Stories From Patients With Desmoid Tumors
Andrea's Story
"When I meet someone who's newly diagnosed, it's really important that they know the resources available. I think first and foremost you are not alone."
Andrea, a real person living with a desmoid tumor
Brad's Story
"I wish I would have sought out other resources, other avenues, other people to talk to. If I hadn't found the right place, the correct oncologist, I don't know where I'd be today. Ask questions. Question everything."
Brad, a real person living with a desmoid tumor
DeAnn's Story
"When I found the first couple of patients through the internet, the feeling is super exciting because you've never talked to anybody and they've never talked to anybody with a tumor either, and you have this immediate bond that you want to share."
DeAnn, a real person living with a desmoid tumor
Advocacy Groups and Additional Resources*
You may find it helpful to reach out to the organizations listed below for information, support, or to connect with others who are living with desmoid tumors.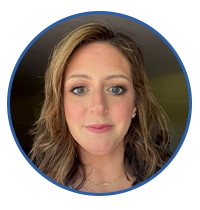 "I am not only a desmoid tumor patient, but I have a desmoid tumor and it's a part of me. Let's fight, let's spread awareness. That's just who I've become."

Amy, a real person living with a desmoid tumor
Additional Resources
Living with a desmoid tumor can impact both your physical and mental health.1,2 It's important to take care of both…and it's OK to ask for help. Here are some mental health resources.*
SpringWorks Therapeutics is providing these links to help patients find more information about desmoid tumors, but inclusion on this list does not represent an endorsement or a recommendation from SpringWorks for any group or organization. The organizations listed are independent of SpringWorks Therapeutics.
Keep track of your symptoms
It's helpful to regularly track your symptoms and other health information. Sharing the details with your care team can help them see your progress—and if any changes are needed in your care plan.
Health apps are available on your smart phone such as Apple Health™
WebMD® also offers a tracking feature called Symptom Checker
These applications are provided for informational purposes only and do not represent an endorsement or a recommendation from SpringWorks Therapeutics. The applications listed are independent of SpringWorks and SpringWorks has no control over the content of these applications. The applications are linked to other websites that have different terms of use and privacy policies. Please refer to those applications and websites for the applicable terms of use and privacy policies.
Ways to help manage stress
Living with desmoid tumors isn't just about physical challenges. A medical condition such as this often brings mental and emotional stress that can affect daily activities, relationships, and overall well-being. Here are some simple tips to help.
Coping with emotions
Being diagnosed with a desmoid tumor can bring on mixed, and sometimes intense, emotions. It's a normal reaction to the stressful reality of living with a medical condition.1-3 It's important to be aware of, and express, how you feel.3
If your emotions are getting the better of you, seek guidance from your care team. Consider speaking with a counselor, finding a supportive online community, or connecting with advocacy groups. Insights from others living with desmoid tumors may help you better cope with emotional challenges.
Taking time for yourself
Finding ways to relax can help calm anxiety and stress. Many people choose meditation, relaxation exercises, reading, or light activity to help quiet the mind. Creative time for art, music, or other hobbies also may help.3 A few minutes a day of self-care is worth it.

When others offer help
If friends or family members can help you cross something off your to-do list, it can give you a little breathing room and keep you from feeling overwhelmed.4

Simple, shared pleasures
For some people, desmoid tumor symptoms may limit physical activity, or trigger fear or worry of being in social situations.5 Planning time to be with family and friends—at home or in a calming, positive environment—can help prevent isolation and keep you connected.6,7
Help ease the mental and emotional stress for you and the person in your care. Being present and attentive to what they say and how they act can give you cues for ways to provide support.

Regular check-ins
From day to day, and depending on how symptoms flare up, stress may hit the person in your care more intensely. A phone call or a text message or a quick visit during the week gives you a chance to track how they're feeling and see what help is needed.6
Recognizing when needs change
The person you are caring for may need more support if their desmoid tumor gets worse. Or, if the treatment they are taking brings new or different challenges. Staying up to date and informed, and coordinating with your loved one's care team, can prepare you to help your loved one through stressful situations.7
Being an advocate
Doctor visits or appointments for procedures may cause undue stress as your loved one thinks about the way a desmoid tumor is affecting their health. Keeping them company, helping them express their concerns, and asking questions on their behalf can be a reassuring show of support.7,8
Caring for yourself
Care partners are not immune to stress. Making time for your health and well-being is just as important as providing support for the person in your care. Deep breathing exercises, meditation, or other relaxation techniques are daily forms of self care and stress relief you can practice.9
Resource for care partners:
Talking with others about desmoid tumors
You want those closest to you to understand what desmoid tumors are and what support you may need. Where and how do you start? Learn more
Educating friends and family. It's always good to start with the basics. The more your friends and family know, the easier it may be to talk about your medical condition moving forward. For example, consider sharing the information from this website to start your conversation. Along with the facts, you may choose to talk about your experience and what it's like to be diagnosed with a desmoid tumor. Build their understanding—and your confidence to share.
Staying connected. People with desmoid tumors may not want to burden loved ones. This can lead to isolation, and missing out on life events and social activities.5 Letting your close circle know how you're doing and what activities you're able to do with them can help preserve your connections and relationships.
Asking for support. Many people don't realize how great an impact a desmoid tumor can have on a person's life. Or, they may want to offer support but don't know what is needed.
When friends and family offer help, think of specific tasks:
Do you need help with house cleaning or running errands?
Do you need company during doctor's visits?
Let them know simply and directly—and help them help you.9
"My big thing is, even though I have this, I'm still a dad. I'm still me. I'm not going to change."

Brad, a real person living with a desmoid tumor
Gounder MM, Maddux L, Paty J, Atkinson TM. Prospective development of a patient-reported outcomes instrument for desmoid tumors or aggressive fibromatosis. Cancer. 2020;126(3):531-539.
Timbergen MJM, van de Poll-Franse LV, Grünhagen DJ, et al. Identification and assessment of health-related quality of life issues in patients with sporadic desmoid-type fibromatosis: a literature review and focus group study. Qual Life Res. 2018;27(12):3097-3111.
NCI (National Cancer Institute). Emotions and cancer. Accessed February 12, 2023. https://www.cancer.gov/about-cancer/coping/feelings
NIH National Library of Medicine. Medline plus: Living with a chronic illness. Accessed February 12, 2023. https://medlineplus.gov/ency/patientinstructions/000602.htm
Husson O, Younger E, Dunlop A, et al. Desmoid fibromatosis through the patients' eyes: time to change the focus and organisation of care? Support Care Cancer. 2019;27(3):965-980.
Cancer.Net. Long distance caregiving. Accessed February 12, 2023. https://www.cancer.net/coping-with-cancer/caring-loved-one/long-distance-caregiving
Cancer.Net. Caregiving at home. Accessed February 12, 2023. https://www.cancer.net/coping-with-cancer/caring-loved-one/caregiving-home
Cancer.Net. Coping with cancer treatment. Accessed February 12, 2023. https://www.cancer.net/cancer-types/desmoid-tumor/coping-with-treatment
Cancer.Net. Managing stress. Accessed February 12, 2023. https://www.cancer.net/coping-with-cancer/managing-emotions/managing-stress